Weather
Here's what local forecasters are saying about Thursday's 'excessive heat' and possible storms
"Heat index pushing to near 105 this afternoon for many towns and cities."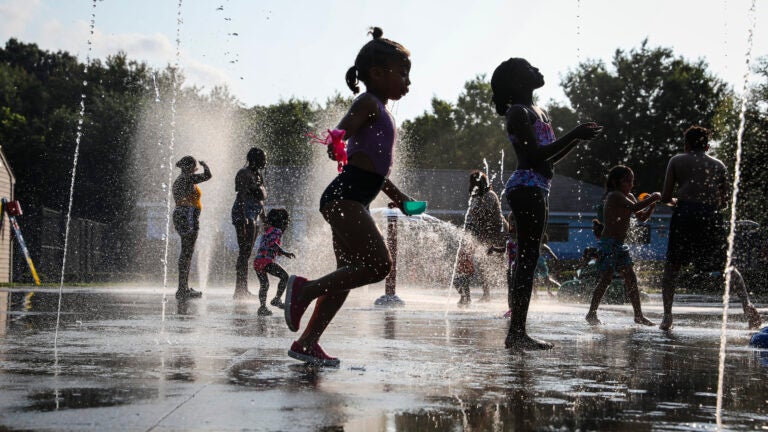 The region is headed into the second day of a potential heat wave, with the maximum heat index set for 104 in Boston on Thursday, according to the National Weather Service.
There's also the possibility for scattered strong to severe thunderstorms during the afternoon and into the evening, especially in Central Massachusetts, the service said.
Most of Massachusetts remains under an excessive heat warning, according to the service, with a portion of the western part of the state under a heat advisory. With the excessive heat warning, the heat index is anticipated to be above 105 degrees, and there's a "high risk" for heat exhaustion if exposed to it for an extended period of time.
With the heat, the state Department of Conservation and Recreation reminded the public that many of the spray decks it manages are on extended hours until Sept. 6; they will be open from 8 a.m. until 8 p.m.
The MBTA also says that due to potential stress on infrastructure from the heat, trains may be running a bit slowly.
Here's what other local meteorologists are saying about the heat:
Cindy Fitzgibbon, WCVB: 'High humidity and temps in the mid 90s will make it feel like it is at or above 100 degrees from noon until 6pm today'
Shiri Spear, Boston 25 News: "Cool spots' will include the Cape & Islands… Where it will still be pretty hot & humid!!!'
Chris Lambert, 7News: 'Heat index pushing to near 105 this afternoon for many towns and cities'
Zack Green, WBZ: 'An absolute scorcher!'
Mike Wankum, WCVB: 'The muggy weather will remain high through Saturday'
Newsletter Signup
Stay up to date on all the latest news from Boston.com