Restaurants
Where to find excellent frozen yogurt in and around Boston
Try swirls of tart yogurt and toppings at shops like Truly's, FroyoWorld, and Yogurt Beach.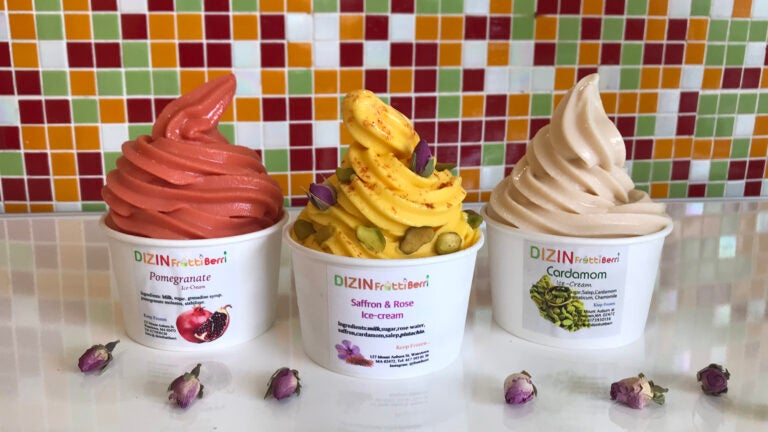 Once a trendy alternative to ice cream, frozen yogurt no longer claims the cool kid status it held following its inception in the 80s. But just because Pinkberry and TCBY have retreated from the Bay State doesn't mean that there aren't great frozen yogurt options to be found around Boston. In fact, our readers have quite a few favorite places.
In response to our recent frozen yogurt survey, Ayelet Reiter from Newton said that she's sad that so many local shops have closed, but that her favorite, BerryLine, has remained open.
"Honestly, the original [yogurt flavor] is where it's at," she wrote. "The cheesecake bites are a great addition but the original flavor is so good, I'll gladly take it as is."
"Truly's in Wellesley has the BEST fro-yo in MA," wrote Andrea from Dover, while Jackie in Allston called out FroyoWorld for its friendly staff and fresh yogurt options.
To compile our guide, we included reader favorites plus a few of our own favorite frozen yogurt shops (shout-out to the fantastic Persian flavors at Dizin FruttiBerri in Watertown). If you've checked out our list and still can't find your favorite places, let us know in the survey below or e-mail us at [email protected].
BerryLine (3 Arrow St., Cambridge; 1668 Massachusetts Ave., Cambridge)
Delicious Yogurt (4206 Washington St., Roslindale)
Dizin FruttiBerri (127 Mt Auburn St., Watertown)
FroyoWorld (157 Harvard Ave., Boston)
Fruitee Yogurt (1707 Massachusetts Ave., Lexington)
Healthy Kitchen & Yogurt Bar (110 Willard St. #1506, Quincy)
J.P. Licks (multiple locations)
Menchie's (15 Shipyard Dr., Ste. 1E, Hingham; 268 Patriot Place, Foxborough; 504 Constitution Ave. Unit F1-7, Littleton)
Schoolhouse Ice Cream & Yogurt (216 Cambridge St., Burlington)
Truly's (35 Grove St., Wellesley)
Yogurt Beach (665 Watertown St, Newton)
Yotopia (1815 Massachusetts Ave., Cambridge)
Newsletter Signup
Stay up to date on all the latest news from Boston.com