Events
10 things to do in Boston this weekend
BosTen is your weekly guide to events and cool happenings in and around Boston.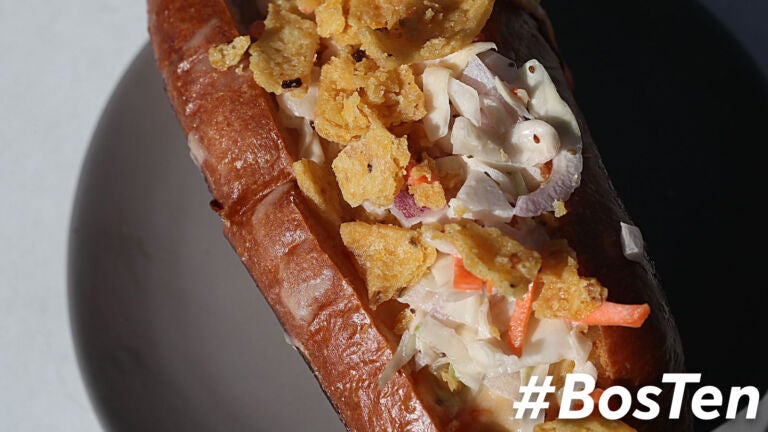 With more and more Massachusetts businesses and cultural institutions reinstating COVID-19 restrictions this month in the face of a resurgent coronavirus pandemic, residents may be torn on whether to venture out of their homes this weekend. With that in mind, this week's BosTen offers a mix of in-person and virtual things to do in Boston this weekend. Have an idea about what we should cover? Leave us a comment on this article or in the BosTen Facebook group, or email us at [email protected].
Following a 7.2 magnitude earthquake in Haiti on Aug. 14, the Caribbean country is still in desperate need of aid. Here's one way you can help: On Thursday, 1369 Coffee House in Cambridge's Inman Square will offer all drinks for free, instead accepting donations in support of Haiti relief. The funds will be shared between Doctors Without Borders and a GoFundMe set up by a 1369 team member who lost a family member in the earthquake.
Instead of holding its usual Free Fun Fridays, the Highland Street Foundation is instead offering free admission to a different Massachusetts museum or institution every day of August, with the month of free entry wrapping up this upcoming Tuesday. This weekend's free offerings take place all across the state, with the Fuller Craft Museum in Brockton (August 26), the Cape Cod Museum of Art (August 27), the transformation of Boston Common into Fenway Park (August 28), and Mass Audubon's Wachusett Meadow Wildlife Sanctuary in Princeton (August 29).
Sammy McGonagle is leaving Earnest Drinks at Gracie's Ice Cream for a new position this fall: head pastry chef at Karen Akunowicz's upcoming Bar Volpe. To give her a proper sendoff, Earnest Drinks will throw a dessert party on Friday starting at 5 p.m., when McGonagle will flex her pastry prowess at the Kendall Square hangout before she moves on. For $45, you can score three desserts — a black forest ice cream sandwich, peach cobbler with earl gray ice cream, and a strawberry shortcake pandan sundae — plus two glasses of wine. Desserts are also available for $8 each in case you don't want to go that hard.
If you could use a little more joy in your life right now, head to the Esplanade this Friday at 7 p.m. for a free concert from the Handel and Haydn Society, who will be presenting a performance of Beethoven's 9th Symphony at the Hatch Shell. Led by world-renowned conductor Martin Alsop, the concert will also feature the first performance in the U.S. of a new text to "Ode to Joy" written by former Poet Laureate and Massachusetts native Tracy K. Smith.
Speaking of free music in Boston, visitors to Maritime Park in the Seaport on Friday and Saturday can experience the sights and sounds of the 11th annual Boston Jazz Fest. Along with music from We Jazz Up, Pat Braxton, and Hyde Park native Brittany Butler, visitors can enjoy face painting and check out BBQ and seafood stands to satisfy their hunger. Friday's fest runs from 5:30-9:30 p.m., while Saturday's runs from noon to 9:30 p.m.
Now in its seventh year of ultra-adorable existence, the Hello Kitty Cafe truck will make a pit stop in Boston this weekend during its New England tour. What is the Hello Kitty Cafe truck, you ask? The bright pink van sells snack items, including macarons, madeleine cookies, and mini cakes, along with branded merchandise and limited-edition collectibles like a Hello Kitty Cafe rainbow thermos, enamel pin sets, and more. Catch the truck on Saturday from 10 a.m. to 7 p.m. at South Shore Plaza, where it'll be parked between Macy's and The Cheesecake Factory.
Your next beer garden stop: Roxbury. The Boston Black Hospitality Coalition and the Greater Boston Convention & Visitors Bureau have teamed up to produce Summer in the Square, a weekly soirée taking place every Saturday from noon to 6 p.m. until November. Located at the Blair Lot in Roxbury's Nubian Square, the event features a wine and beer garden hosted by District 7 Tavern, along with food from P&R Jamaican Restaurant, Suya Joint, and Soleil. DJ Nomadik will supply the good vibes — all you have to do is settle in for a beer and some food.
Boston has its fair share of creative authors and illustrators; at Mini-MICE, a comic book festival at Starlight Square in Cambridge, you'll be able to meet talented comic book artists who do both. More than 60 local comic creators will sell their wares at the open-air market, which will be held Saturday and Sunday from noon to 4:30 p.m.
Members of Greater Boston's Latin American community will gather at McGrann Playground this Sunday from 9 a.m. to 7 p.m. for the 14th annual Everett Multicultural Festival, a celebration hosted by Latinos Unidos en Massachusetts. Along with a parade that showcases multiple Latin American countries, there will be performances from folk groups, music ensembles, clowns, and food from a variety of Latin American cultures.
Suffolk Downs may have run its last horse race, but the old racetrack has been rebranded and remodeled for human use. This Sunday at 10 a.m., you can run laps with the Suffolk Downs run club, a 40-minute guided run/workout led by live DJ and run instructor Chris Cappozzi that mixes sprinting, power walking, and jogging. Along with a free workout, participants can nab free swag from developer HYM Investment Group.
Newsletter Signup
Stay up to date on all the latest news from Boston.com